Coco & Her Puppies
The start to the year can't get much better, than being asked to photograph some puppies, not once, but twice! We staged this session over two separate sessions at Coco's home. One when the puppies were not quite 3 weeks old, and one when they were a little 'livelier' at 5.5 weeks old.
First, let's meet Coco. She is one of my absolutely favourite models. It's no secret that I have a particular fondness for little dogs, but Coco is also a treat-loving fiend, and just seems to know how to work the camera. I provide the following 4 images as evidence of this.
But you probably came here to see puppies, so I give you the following:
Coco, and her red poodle boyfriend, had 4 ginger puppies, made up of 3 girls and 1 little boy. During both sessions, the little boy was more than happy to sleep the majority of the way through, where the 3 girls were extremely active, only falling asleep for any length of time, after I left.
Because I honestly couldn't decide which photos to include/exclude from this post, you have ended up with a slideshow of them all. Your welcome.
3 Week Old Puppy Session
The little pink toy pig in the following image may seem a bit random. Before Coco gave birth to the puppies, she became quite attached to this little thing, treating it like a puppy. Even after the puppies were born, she was concerned when she couldn't find the pig, moving it around to secure locations, when moving the puppies.
Fast forward 3 weeks, and the puppies had open eyes, and a lot more wiggle. Coco's human and I had quite the struggle keeping them in place, and together. Even Coco looked frustrated at one point.
Again, there was no way I could decide on which images to include. Feel free to come back to this post, should you need a little pick-me-up ;)
6 Week Old Puppy Session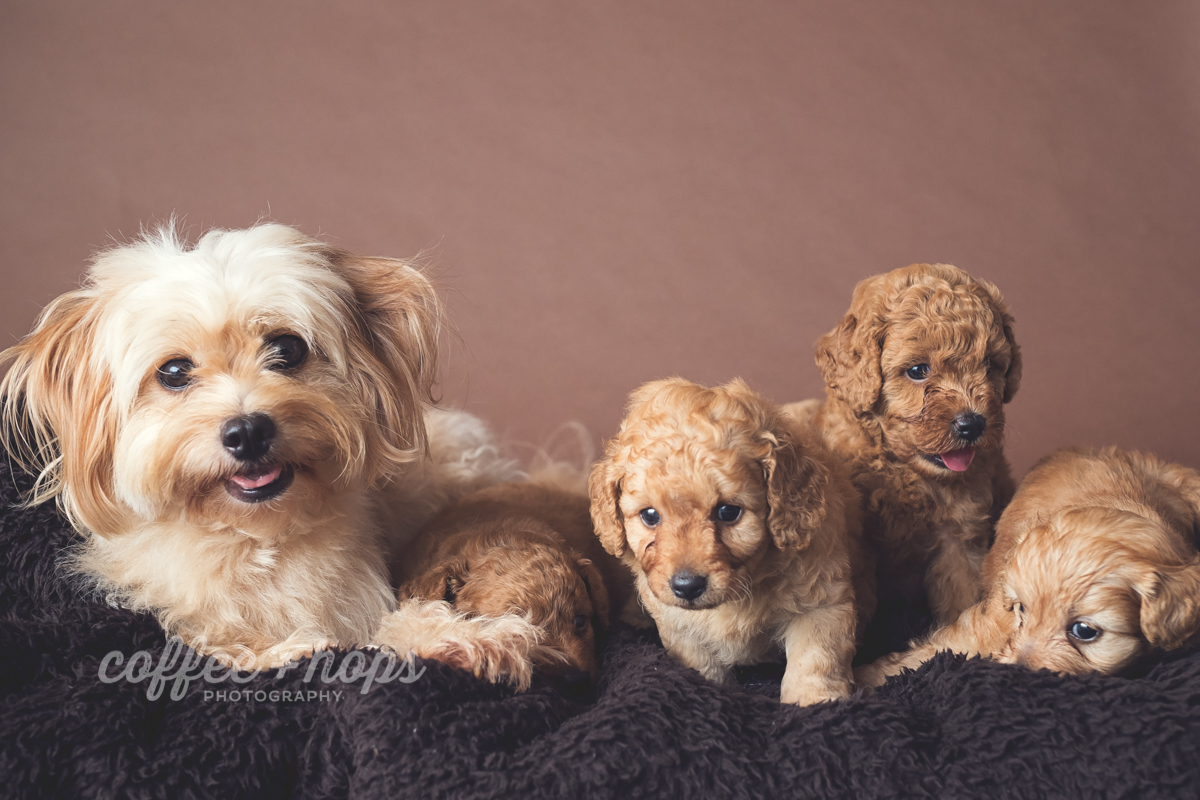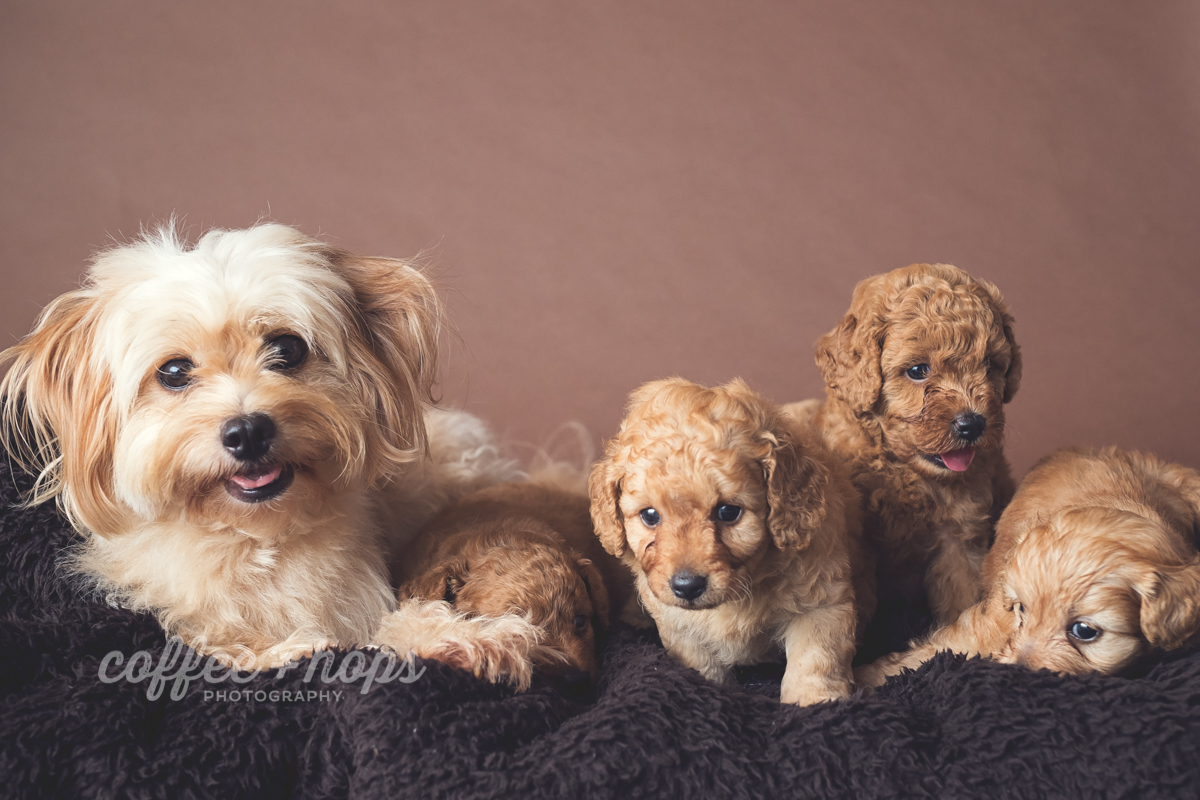 You can find out more about our pet photography sessions here.